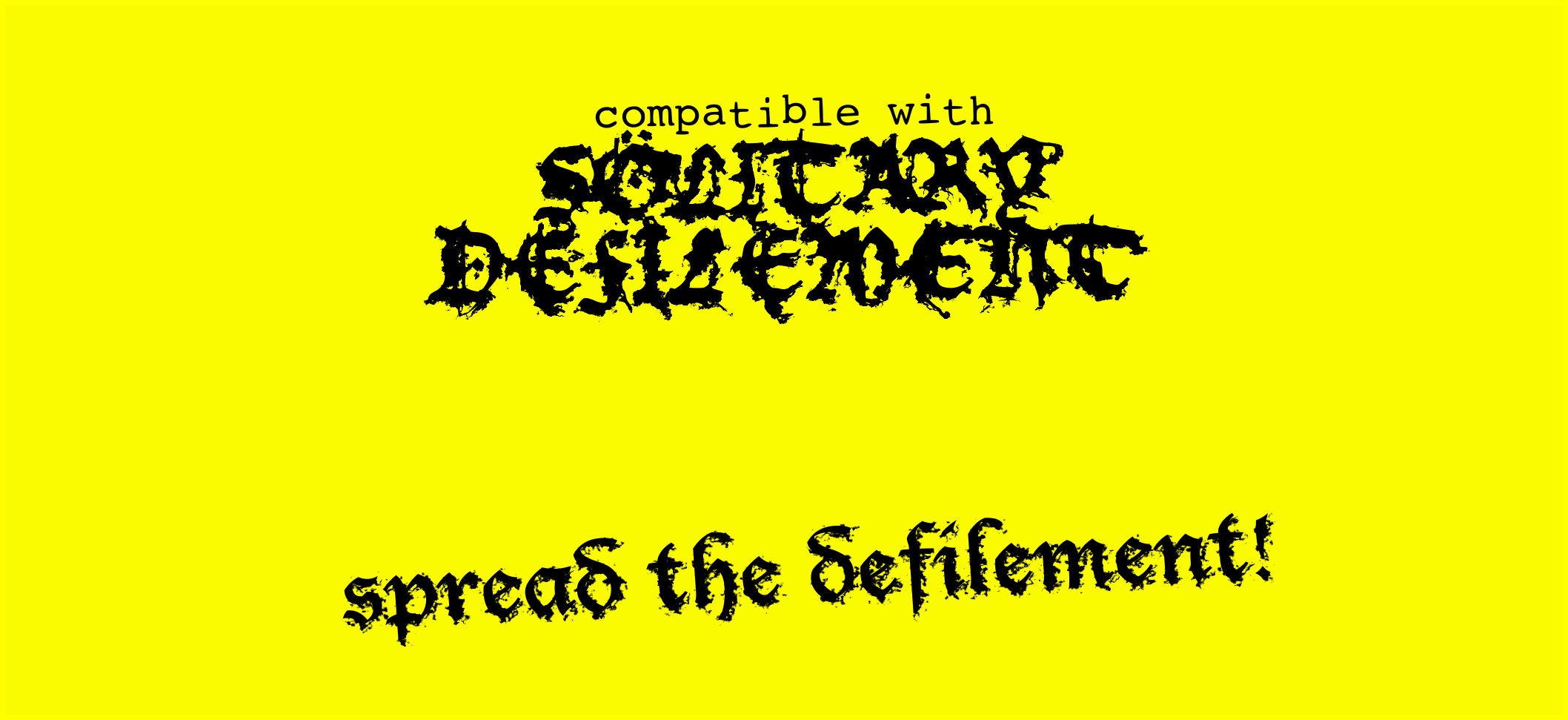 Sölitary Defilement - Third-Party License
A few people have asked about producing Sölitary Defilement-compatible content, so here's a logo and brief third-party license, keeping in the same spirit as the classic MÖRK BORG license:
--------
You may freely create and publish content (adventures, supplements, adaptations, etc) built upon the Sölitary Defilement system as long as they follow these guidelines:
1. The text and other materials from the Sölitary Defilement and Alöne in the Crowd rulebooks may not be re-used or translated, unless you have explicit permission.
2. Mechanics and rules may be reused and referenced freely.
3. You are encouraged, but not required, to use the 'compatible with' logo for your own productions.
4. You credit 1d10+5 as the creator of Sölitary Defilement and include a link to 1d105.itch.io/
----------
A System Reference Document will be written later this year to provide guidance to authors creating adaptations of the system as well as a resource of copyable text.


Sölitary Defilement is an independent production by 1d10+5 and is not affiliated with Ockult Örtmästare Games or Stockholm Kartell. It is published under the MÖRK BORG Third Party License.
MÖRK BORG is copyright Ockult Örtmästare Games and Stockholm Kartell.