Expanded Edition Digital Bundle
---
I accidentally clicked 'Make public' on DTRPG, so have decided to own my mistake. SO - you can now get a digital version of the whole Solitary Defilement bundle over there... The cool kids have been playing with this for a couple of months. Why not join them?
In addition to the Core Rules & ShadowClink adventure available here, the expanded edition includes: ALONE IN THE CROWD (City crawling rules, plus adventure 'Chalice of Ruin'), and two more semi-structured adventures: AQUA MORTIS, and PARK PALE. Here's the link if you are interested: https://www.drivethrurpg.com/product/370201/Solitary-Defilement--Expanded-Editio...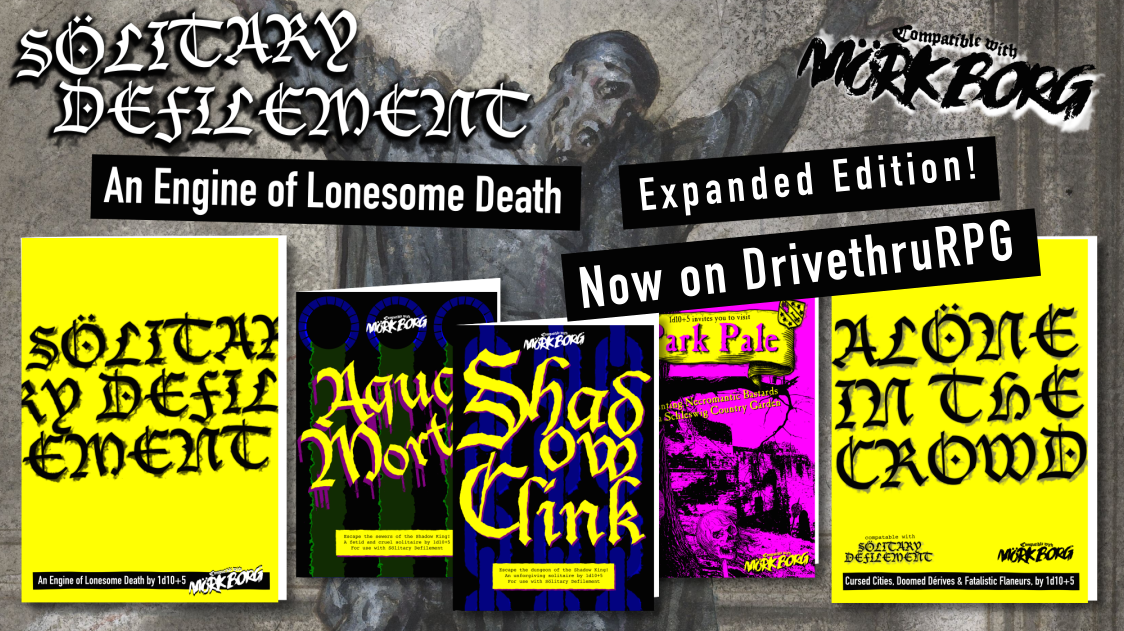 For those who missed the KS and are craving a physical copy: I have to take a break from my addition to the Royal Mail Click and Drop website for a while, but will have copies for sale in January.
Get Sölitary Defilement (Solo rules for MÖRK BORG)