... I've just been bogged down in PhD stuff!
I did find the time to make a couple of niggling corrections to the main rulebook (camping/resting Move & first Oracles page), which I've just uploaded.
And here's a preview of what I'll be working on over summer. Park Pale has been fully written & playtested. Aqua Mortis (ShadowClink sequel!) and Alone in the Crowd (City Crawling rules!) are well underway. More later!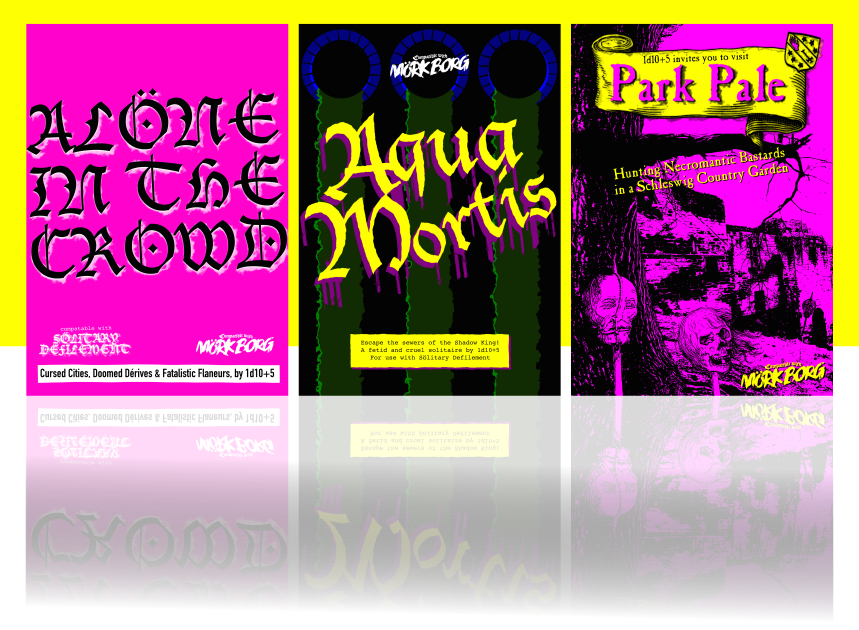 Files
Solitary_Defilement.pdf
22 MB
Jul 21, 2021
Get Sölitary Defilement (Solo rules for MÖRK BORG)