Added a new page of oracles to the main document:
Generic yes/no - This can be used when something is unclear, but an ability test is not appropriate, e.g. "Is the monastery friendly? Yes, most of the monks are but... the Abbot is an old enemy and suspected heretic."
Religious Denominations, Buildings and Structures, and Geographical Features should be self-evident!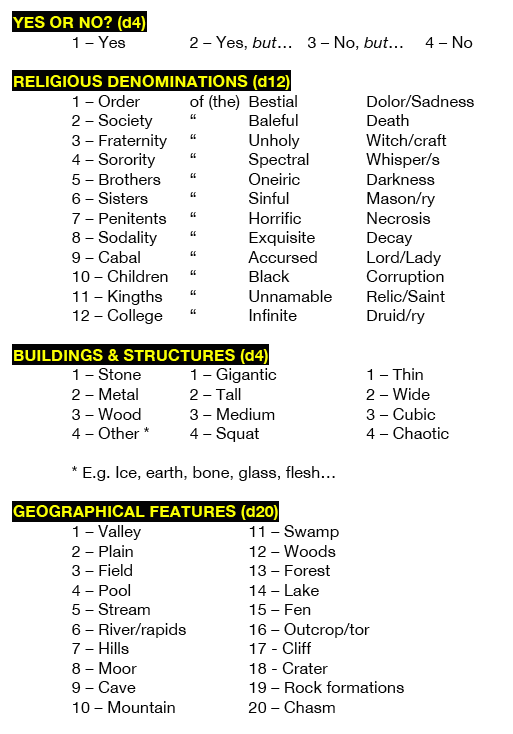 Files
Solitary_Defilement.pdf
2 MB
Apr 17, 2021
Get Sölitary Defilement (Solo rules for MÖRK BORG)