24 Hours To Go... and some Damned Settlements!
---
Just a quick note to say that we're almost upon the last 24 hours of the Sölitary Defilement Kickstarter! This includes Alöne in the Crowd, a city-crawling supplement, and a pack of three semi-structured adventures. If that sounds interesting, check it out here - currently on a vomit-inducing 1000% percent. WHAT HAVE I DONE?! :D
I also added the settlement generator from Alöne in the Crowd to a webpage. Even if you don't back the project, at least you can generate some evocative locales to die in! It's over here!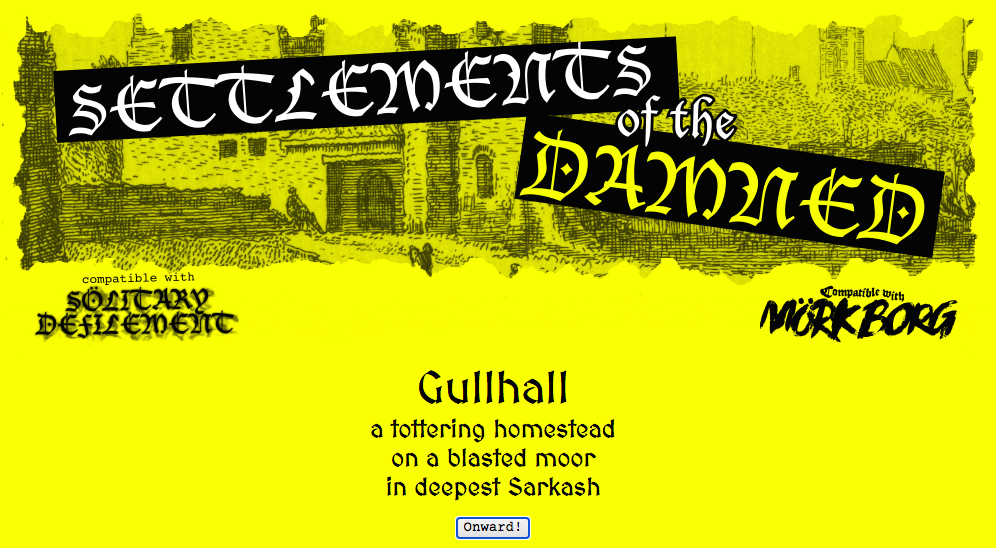 Thanks to everyone who has downloaded SD and supported the project since April. It's been a crazy journey.
Best,
Phil (1d10+5)
p.s. If you have FOMO don't worry. I'll make Alöne in the Crowd accessible in some way in the future (probably purchasable via Itch or POD via DTRPG), but this would be probably closer to 2022 - or early in the new year.
Get Sölitary Defilement (Solo rules for MÖRK BORG)